Save time by setting up auto approvals for advertisers, ads or campaigns. Great!
The Auto Approvals feature allows you to set up auto approvals for:
Ads
Advertisers
Campaigns
You can set the auto approvals globally for all advertisers or specifically for each advertiser.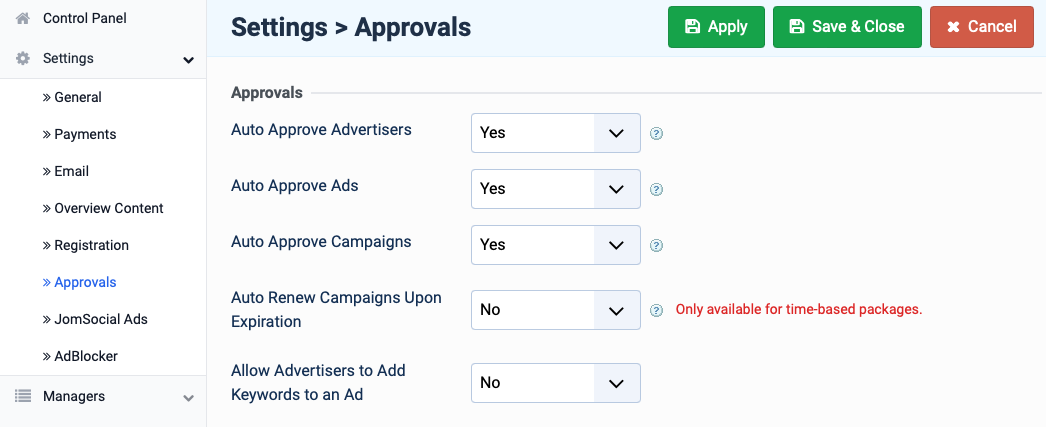 Registration Wizard
Allow advertisers to join and add banners and campaigns in one session. This guarantees the advertiser a seamless and user-friendly experience, which means a better conversion rate for you!
Registration Control
Control which fields are mandatory.
Control which fields to show on the registration page.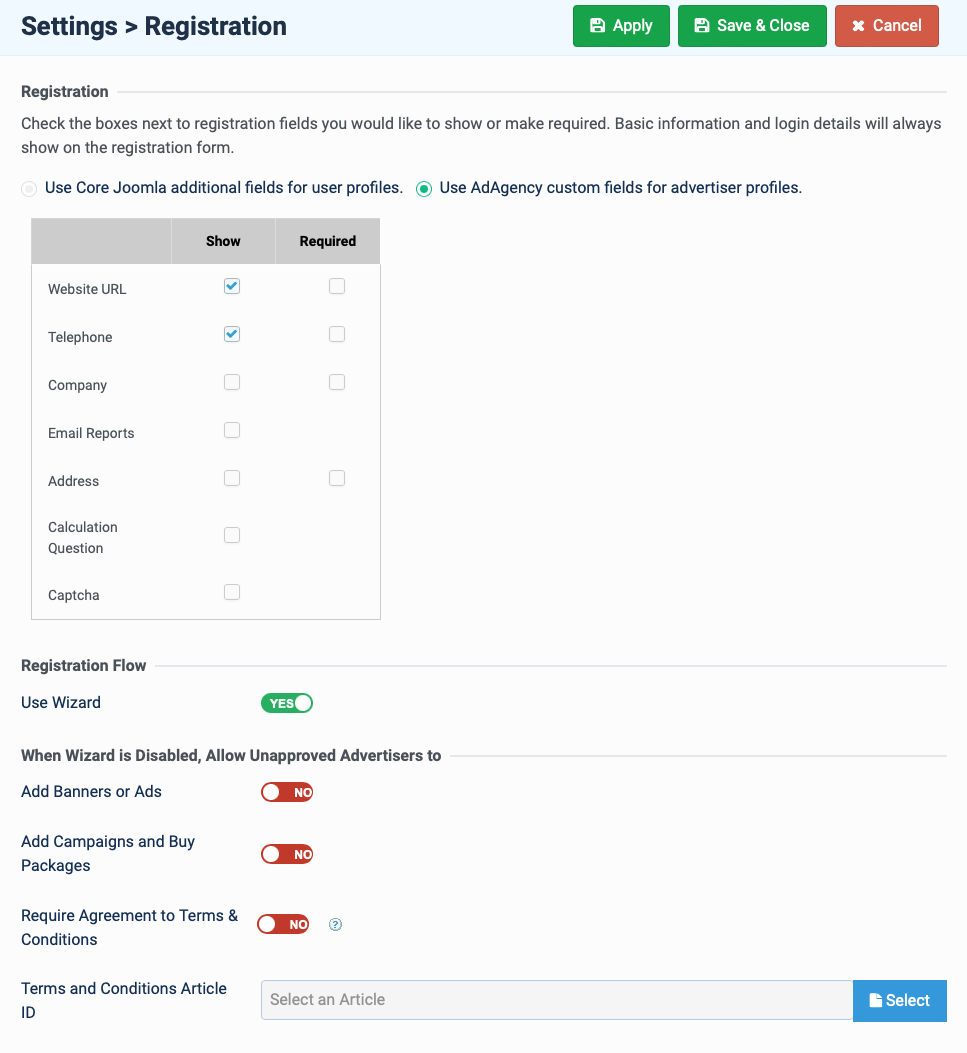 Unapproved Advertisers Allowed Actions
Choose to allow unapproved advertisers to:

Add ads/banners.
Start a campaign and/or buy a package.
Approved advertisers have enough freedom to manage their advertising profile while leaving you with complete control over your site.